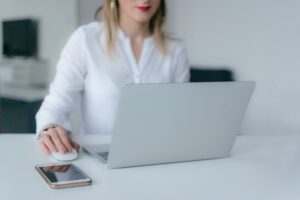 Did you know our cloud telephony offers call recording, AI and Analytics?
It is scalable and easy to put together. With packages designed for finance, insurance, healthcare, energy & utilities, government & education as well as sales & services.
Call recording is PCI compliant, and can include transcription hashing, which removes financial and sensitive customer data. The user friendly dashboard is perfect for managers and team leaders to use with full training provided. The dashboard can also be used in any browser and branded with the company logo if required. There is a set storage allowance with every licence, but it is important to note that businesses will never lose a recording, as additional storage can be added.
GHM are seeing a trend as more sales and contact sectors reach out for the improved technology from AI and analytics, which are a key performance metric for agents and to improve customer experiences. For example, speech analytics can measure negative or positive emotions through pace, tone, volume, pitch, gender and pauses during the call.
The AI understands and organises unstructured call recordings, it can assist in damage control, but also provide an overview of your customer's feeling about your products. It is a powerful tool, not matter what size your organisation is.
To discuss your requirements further, please contact a member of the GHM Sales Team.