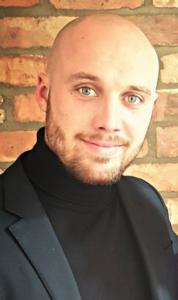 IT professional, Calum Clewer, has been appointed Head of Managed Services at GHM Communications.
Calum will be managing a new specialist IT Managed Services division at GHM. The new service will complement the existing telephony and WiFi provision that the Oxfordshire-based firm is renowned for.
Previous to GHM, Calum was Head of Account Management with Riverbank IT and has held other Senior Key Account Management roles throughout his career. He has a passion for providing first class customer service and communications, understanding the IT requirements of a business, and providing the best business consultancy and IT solutions around those needs.
GHM has provided telephony and WiFi solutions for 16 years, working with hundreds of local and National businesses to improve their communications, connectivity and cost-effectiveness.
Calum says: "This is such a great opportunity. GHM are hugely respected in the industry and by introducing IT Managed Services as an additional service, businesses will be able to access everything they need from under one roof when it comes to their telephony, IT and comms. The benefit of being able to do that is significant, both financially and logistically. I can't wait to build the IT provision and be part of that holistic approach."